World | Evaluative assessment of CMSPs (Concerted Multi-Stakeholder Programs)
PROJECT DESCRIPTION
The French Ministry of Foreign Affairs created Concerted Multi-Stakeholder Program (CMSP) in 2002 to strengthen local civil society and bring together institutional and non-governmental stakeholders from the North and South (local and French CSOs, local and French public authorities, local authorities and private actors).
From 2002 to 2017, CMSPs were set up in different countries: Romania, Bulgaria, Moldova, Morocco, Algeria, Guinea, Congo, Cameroon and Tunisia. The projects were developed around a specific theme such as youth (Morocco and Algeria), child protection (Romania, Bulgaria, Moldova), democratization (Cameroon), decentralization (Tunisia), fight against inequalities (Congo) and peace and citizen dialogue (Guinea).
The project aims at carrying out an assessment and a transversal capitalization of CMSPs. The approach is participatory to collectively draw the lessons and feed the thoughts on the instrument CMSP, its objectives, its methods of implementation in partner countries and its effects.
SERVICES PERFORMED
Red Mangrove conducted the following task:
Analytical review of the 6 CMSPs initiated since 2002
Capitalization of common and specific practices and experiences (collective construction of knowledge)

Identify success factors, strengths, weaknesses and difficulties faced by CMSPs stakeholders
Understand the specific contexts and constraints to each PCPA, as well as the choices they made

Drawing of common and specific lessons from these experiences in order to define the opportunity criteria for launching new CMSPs and to produce recommendations and tools that will improve future practices.
Preparation of a shared vision to communicate the conclusions of the exercise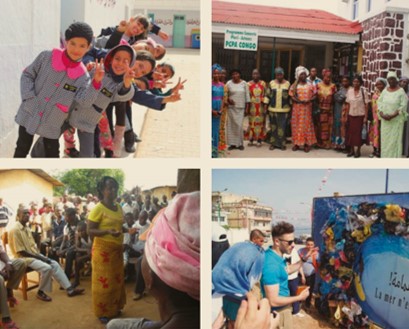 Suivi-Evaluation